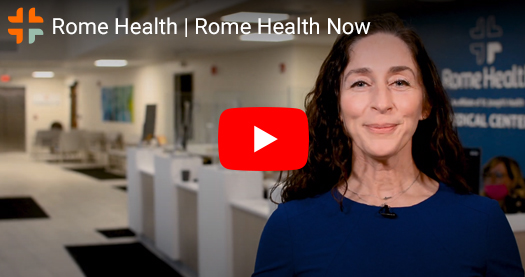 We believe that great healthcare should be within reach of each and every member of our community. That's why our nationally ranked clinicians and the most-up-to-date medical technology are all easily accessible to you and your family every single day. From managing lifelong illnesses to treating life's bumps and bruises, we're prepared to offer the best care to you and your family, close to home.
WHY CHOOSE ROME HEALTH

Clinical Experience
Heralded nationally for our clinical excellence, Rome Health has been recognized for following evidence based practices.

Community
As a community hospital, our staff feels a deep sense of pride and commitment to those who place their trust in our care.

Emergency Care
At Rome Health, we bring together a team of experienced professionals who use evidence-based practices to deliver exceptional clinical care. 

Commitment
We welcome the community's newest residents in our family-centered Maternity Department and help seniors feel at home in our skilled nursing facility.