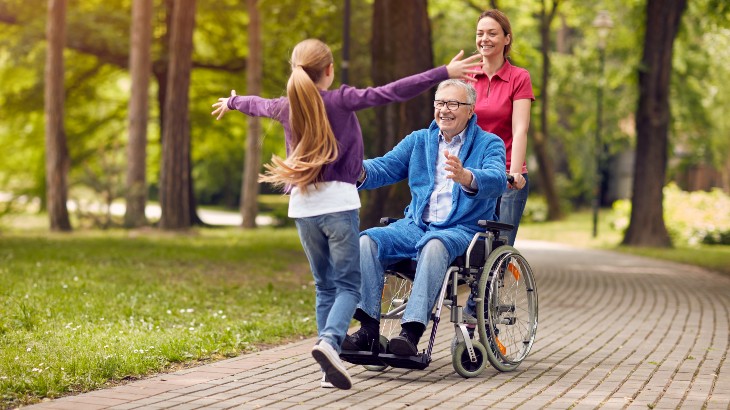 Rome Health Visiting Hours
Visitors must enter through the Emergency Department to be screened.

Visitors must wear a mask and be free from illness.

Hospital visitors must be age 18 or older.
Each patient may have up to 2 unique visitors each day.
(One support person may stay overnight if requested by the patient
accommodations can be made in a single room.)
Senior Behavioral Health Unit
8:00 am to 8:00 pm (by appointment)
Each patient may have 1 adult visitor (18+) at a time
Emergency Department
2 unique support people (age 18+)
Ambulatory Surgery
1 support person for adult patients
2 support people for pediatric patients
Maternity
Labor and Delivery
The mother may choose two unique support persons, one of which may be a doula, through delivery & immediate post-partum period. Although the support persons and/or doula can remain with the mother during labor, delivery, and immediate postpartum period, including recovery, we will not be able to offer overnight accommodations to both support persons.
Mother/Baby Unit
The mother may choose one person who can remain in the room with the mother and baby for the entire duration of admission. Healthy visitors are welcome from 12p to 8pm, no more than 5 visitors at a time.
Nursery
If a newborn remains hospitalized after the mother is discharged, accommodations will be made for one support person overnight to promote bonding and breastfeeding.
Observation Patients and Outpatient Procedures
Maternity patients coming to the department for outpatient procedures or those who are admitted under an observation status, but are not deemed to be in labor, will be allowed 2 visitors between the hours of 8 a.m. and 8 p.m.
Post Operative Patients on the Maternal Child Services Floor
There are situations in which a female surgical patient may be admitted to the maternal child services floor. During these cases, visitation for these patients will follow the general hospital visitation policy.
Visitor Food Needs on the Maternal Child Services Floor
The cafeteria is open to support persons and visitors. In addition, vending machines are available in the cafeteria.
If you choose to have a tray delivered for a support person or visitor, a fee will be charged.
We encourage quiet time between the hours of 2pm and 4pm to promote rest for our mothers and babies during this exciting time
Exceptions
Limited exceptions to the visitor restrictions are made for emergent, end-of-life care, minors, and patients with special needs or circumstances.
Visitors are welcome at the Nursing Home 24 hours a day, 7 days per week. Click here for more information on Nursing Home visitation.
Protect Your Loved One

Please keep in mind as a visitor you must comply with all safety guidelines set by the state.

Visitors must undergo a symptom, temperature check and travel history screening. Visitors failing the screening requirements will not be allowed entry.

Use hand sanitizer before visiting and upon leaving. Cover all surfaces of your hands and rub them together until they feel dry.

Visitors will be provided and must wear appropriate personal protective equipment (PPE). A mask is required for all people and it must be properly covering the nose and mouth. Gown and gloves are mandatory if you're visiting a known COVID positive patient.

Maintain social distancing. Avoid personal contact with your loved one. Nursing home residents who are fully vaccinated may choose to have close contact with their visitor.

Visitors will be given proper instruction on PPE and proper hand hygiene.

Visitors who fail to wear a hospital issued mask and other PPE properly will be asked to leave the facility.
These guidelines are subject to change based on New York State Guidelines.