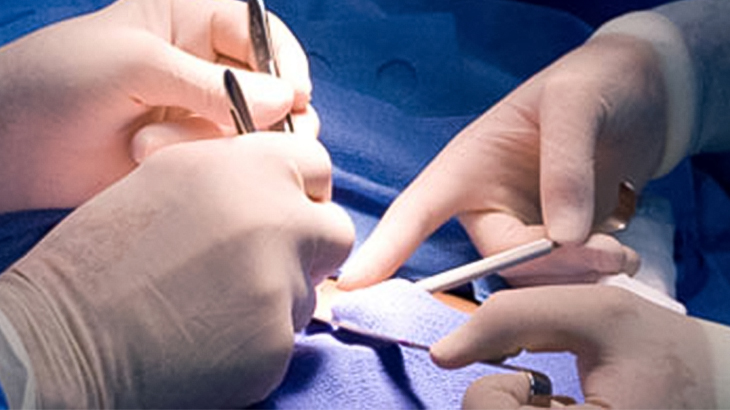 Experienced Surgeons Offer General and Laparoscopic Procedures
We are a recognized leader for embracing the latest evidence-based practices in our surgical services center to provide patients in the Mohawk Valley with the best possible outcomes.
First-class facilities, services and staff are all within the heart of our community. Our patients receive comprehensive, compassionate treatment for a variety of ailments, including heartburn treatment, reflux surgery, bariatrics and other gastroesophageal issues.
Rome Health is nationally recognized as a leader in infection prevention and patient safety. Our surgeons embrace evidence-based practices to provide patients with the best possible outcomes.
For example, by assuring that our patients get the right medicines at the right time on the day of their surgery, we reduce the risk of complications due to infection or blood clots.
Surgeons at Rome Health have the expertise to perform laparoscopic or minimally invasive surgery. For our patients, that means smaller incisions, less pain and the ability to return to normal activities sooner.
A broad range of surgical procedures are performed at Rome Health, including general surgery procedures for skin and colon cancers, breast cancer, gall bladder and thyroid disease, appendicitis, hernia repair, and ear, nose and throat.
Thoracoscopic procedures for lung and esophageal cancer, management of pneumothorax,  and mediastinal tumors are also performed.
Breast surgeries, including those for diagnosis and treatment of breast disease such as biopsy and cyst aspiration, as well as lumpectomy, mastectomy and sentinel lymph node biopsy.
Laparoscopic and laser surgery for gynecological needs. Some of the procedures available include laparoscopic hysterectomy, tubal ligation and vaginal prolapse repair.
Rome Health Pre-Procedure Office
Thank you for choosing Rome Health. For your safety and to alleviate your anxiety, our caring and experienced staff will provide you with thorough instructions on how to prepare for your upcoming surgery or procedure.
If you have any questions in the coming days, please contact us at (315) 338-7355.
Our office is open 8 a.m. to 4 p.m. Monday through Friday, excluding holidays.
Pre-Procedure Nursing Interview
Once we receive your information from your surgeon's office:
We will contact you to schedule a pre-procedure nursing interview either in person or over the telephone.
A registered nurse will review your information to ensure that your healthcare team understands your medical history and current health care status.
Please answer all questions thoroughly and honestly so our physicians and staff can take the best care of you and keep you safe.
Here is a checklist to prepare for the interview. Tell us about:
Allergies (medications, latex, surgical glues, etc.)
Prescription medications
Over the counter medications, including aspirin
Herbal remedies, vitamins and supplements
Tobacco and alcohol use
Marijuana use (recreational or medical)
Recreational drugs
Medical/surgical history
Prior experience with anesthesia
Any questions that you have