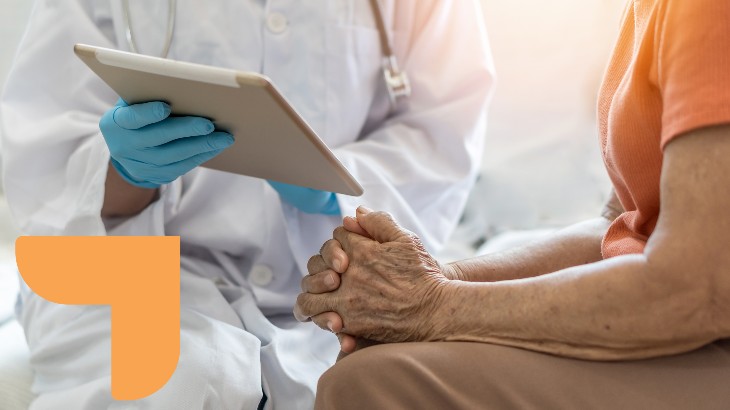 Hope & Healing for
Adults in Crisis
Rome Health's Behavioral Health Unit provides individualized care for adults 45 and older who are suffering from acute symptoms associated with a major mental health illness, such as clinical depression, anxiety disorders or bi-polar illness. Inpatient hospitalization offers stabilization and treatment for adults in crisis, who are experiencing serious behavioral or mental changes.
The 12-bed unit provides a private, warm, supportive atmosphere, where patients receive care that is individualized to their needs. Because we are a hospital-based facility, we offer medically supportive therapy on a case-by-case basis to people who may be dealing with chronic medical conditions, as well as mental health issues.
The first thing our professional team will do is perform a thorough evaluation to help determine the possible causes of the behavioral and mental changes. We also check for any underlying medical issues that may contribute to behavioral changes. We will then work with the patient, family and other health professionals to develop a course of treatment that best meets the needs of the individual.
Using an interdisciplinary approach, treatment includes individual meetings with psychiatrists, as well as group therapy to assist with emotional, mental, physical and medication needs. Our nurses, psychiatrists, trained counselors and social workers can help with all aspects of a person's life.
Intensive Therapy
Cognitive behavioral therapy and insight-oriented therapy are recognized strengths of our program. Our counselors can help patients process their underlying issues and thoughts that may be triggering the crisis situation.
Comprehensive Care
To ensure superior access and care, we offer:
A comprehensive psychiatric evaluation
A thorough medical history and physical exam
24-hour nursing and medical support
Medication management and education
Individualized treatment planning
Diagnostic testing
Family support and education
Basic life skills enhancement
Recreational therapy
Physical, occupational and speech therapy (as needed)
Individual and group therapy
Referral and follow up services
Counseling services offered by master level social worker
Dietary
Family Plays An Important Role
When one person in the family suffers from a mental or emotional illness, everyone else in the family is affected. Admission to a psychiatric treatment center is understandably traumatic, and can be especially so for adults. Stresses and strains in relationships are intensified.
We understand this and encourage family members to express their feelings and learn new ways to cope with the frustrations. We encourage them to participate in their loved one's treatment process.
Inpatient hospitalization involves stabilizing the crisis that led to hospitalization. A thorough physical and mental evaluation is completed to determine the cause or causes of the psychiatric problem. All care is provided in a supportive environment with 24-hour nursing care to help ensure the well-being of each patient.
Visiting Hours
Visitors must make an appointment
Please limit visitors to one adult (age 18 and older) per patient. Visitor is allowed a maximum 2 hours to visit.
Going Home
The patient and family work with the treatment team to develop an appropriate aftercare plan. Our goal is to help maintain the progress that the patient made during their stay.
Admission
Admissions are accepted 24 hours a day. Physicians, psychologists, social workers, mental health professionals, social service agencies, family members or friends may make referrals. The decision regarding admission is made by the Rome Behavioral Health Unit's Medical Director.
To Make A Referral or For More Information
Our staff is available 24 hours a day. All information is completely confidential. To make a referral or for more information please call: (315) 338-7399.
Rome Behavioral Health Unit
1500 N. James St. Rome, NY 13440