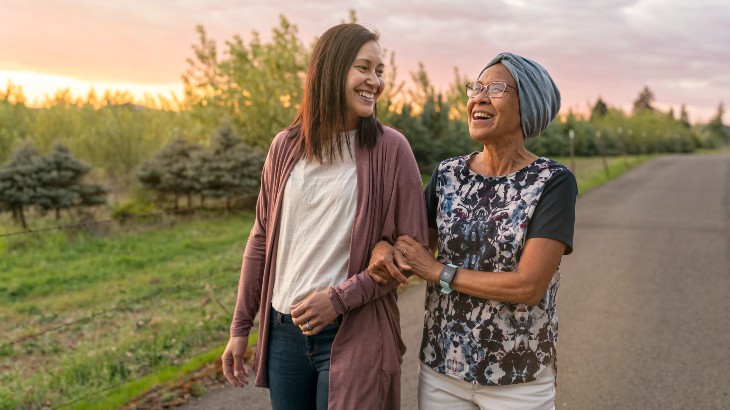 Getting You Stronger So You
Can Go Home Safely & Confidently
After a hospital stay, some patients need extra support to heal and get stronger so they can go home safely and confidently.
The Rapid Recovery Program can shorten the time you spend in the hospital and reduce your risk of returning to the hospital.
The Rapid Recovery Program is a transitional care program designed to help you:
Receive care & skilled services while waiting for results
Make a safer recovery
Decrease your risk of readmission
What are the requirements to participate in The Rapid Recovery Program?
A recommendation from your physician during your hospital stay
Expected recovery or stabilization within 2 weeks
A goal of returning home
A primary care provider to resume your outpatient care
This is not a long-term care program
How do I Know if my Insurance Covers The Rapid Recovery Program Services?
Our team will verify coverage when presenting this program as an option to you.
The Rapid Recovery Program provides comprehensive care to help support your recovery after an illness, injury or major surgery with the goal of helping restore your function and reach the highest level of independence.
The Rapid Recovery Program can help you if you've been hospitalized for conditions, including but not limited to:
Congestive Heart Failure
Chronic Obstructive Pulmonary Disease
Stroke
Joint Replacement
Hip, femur or pelvic fractures
Sepsis
Kidney Disease
What Types of Services are Offered?
Our interdisciplinary team consults with doctors and families to design a personalized plan of care to help you return home stronger and safely.
The Rapid Recovery Program Provides:
24-Hour Skilled Nursing Care
Physical/Occupational & Speech Therapy
Speech therapy
Wound care
Post-surgical orthopedic rehabilitation
Fall prevention education
Dietary, pharmacy & lab services
Social services
Education to ensure a safe return home
The Rapid Recovery Program welcomes participants who have special medical needs including:
IV medications & IV hydration
Wound care/wound vacuum management
G-tube/trachea management
Ostomy care
Diabetic monitoring
Central catheters
The Rapid Recovery Program Team is Committed to Your Success
We are trusted to provide the best possible care and deliver it with compassion and professionalism in a safe environment.
The quality of our nursing and therapy care is well known and recognized by our hospital partners and families throughout the community. We are highly recommended by health care professionals and residents who have returned home.
Our staff is here to assist you every step of the way from the moment you arrive to address your needs and help you return home safely.
Our philosophy empowers our team to provide the highest quality of care.
We love what we do. We love the people that we help. That dedication is reflected in the care that we provide every day.

U.S. News Best Nursing Home for Short-Term Rehab
We are proud to be rated a Best Nursing Home by U.S. News & World Report.

Top Performing Nursing Home
We are also recognized as a "top performing nursing home" by the New York State Department of Health. We are the only facility in Oneida County to achieve the highest ranking in the Nursing Home Quality Initiative (NHQI) for 7 consecutive years.
Rapid Recovery Program Rome Health
1500 N. James St., Rome, NY 13440