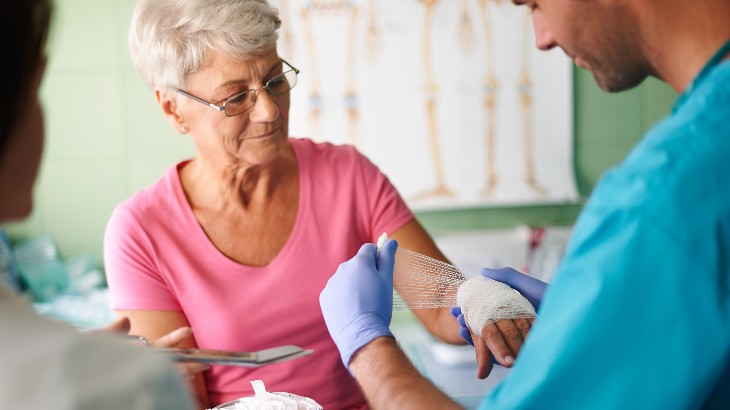 Advanced Healing
Rome Health's Wound Care Center provides comprehensive treatment to help your chronic wounds heal faster.
The Wound Care Center has been named a Center of Distinction for outstanding clinical outcomes for 12 consecutive months, including a patient satisfaction rate higher than 92 percent. The wound care specialists have been a Center of Distinction starting in 2017 and again in 2019, 2020, and 2021.
They provide advanced wound care services for problem wounds, such as, but not limited to diabetic wounds of the lower extremities, pressure ulcers, non-healing surgical wounds, and venous and arterial ulcers. Treatment options available include debridement, topical wound therapy, cellular and tissue based therapy, compression therapy, hyperbaric oxygen therapy (HBOT), and negative pressure wound therapy.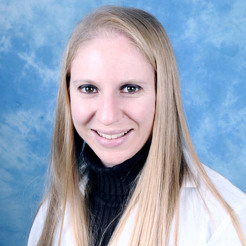 When coming to Rome Health's Wound Center, you will be taken care of by our primary provider, Jennifer Fields, FNP. She is a CWS (Certified Wound Specialist) who has ​​is a graduate of the St. Elizabeth's College of Nursing. She earned both her bachelor's degree in nursing and master's family health administration from SUNY Institute of Technology, Marcy. In her over 12 years in the health care field, Jennifer has served in many capacities, including providing care to military service personnel, as a charge nurse for Rome Health's Critical Care Unit and her most recent experience as a family nurse practitioner in gynecology.
For our patients with wounds on the ankles or feet, you may also be treated by Daniel Herbowy, DPM. A graduate of Temple University and Pennsylvania College of Podiatric Medicine. With over 46 years of experience in the medical field, Dr. Herbowy applies his expertise in podiatry to treat chronic and non-healing wounds here in our center.
Statistics show that each year, approximately 6.7 million Americans suffer from chronic, non-healing wounds caused by diabetes, circulatory problems and many other conditions.
You Should Talk to Your Doctor About Advanced Wound Care Therapy for:

Any wound that has not healed in 30 days

Any wound below the knee, if you have diabetes

Any wound below the knee, if you have problems with your veins or circulation

Any wound if you have lupus, rheumatoid arthritis or scleroderma

Any wound if you have lupus, rheumatoid arthritis or scleroderma

If your Doctor has suggested the possibility of Amputation
Hyperbaric Oxygen Therapy (HBOT)
About 20 percent of wound care patients are candidates for hyperbaric oxygen therapy, which works by increasing the amount of oxygen the blood can carry to promote healing and fight infection. The center has two hyperbaric chambers where patients can pass the time watching television while receiving treatment.
While the patient breathes 100% oxygen, the pressurized environment of the chamber helps to reduce swelling and discomfort, while providing the body with at least 10 times its normal supply of oxygen to help repair damaged tissue. HBOT is effective in decreasing major amputations in diabetic patients with severe foot ulcers and can also improve a patient's response to local soft tissue and bone infection.
What to Expect
On your first visit to Rome Health's Wound Care Center, you will undergo a thorough diagnostic examination to identify the type of wound you have, and the underlying problems causing it. Tests may include lab work, diagnostic imaging, transcutaneous oxygen testing, vascular studies, and electrocardiogram.
The center's staff will work collaboratively with your personal physician.
If you are suffering from wounds that need advanced interventions for healing, please call (315) 338-7540 for more information.
Rome Health Wound Care Center
Located at Griffiss Business & Technology Park
267 Avery Lane, Rome, NY 13441