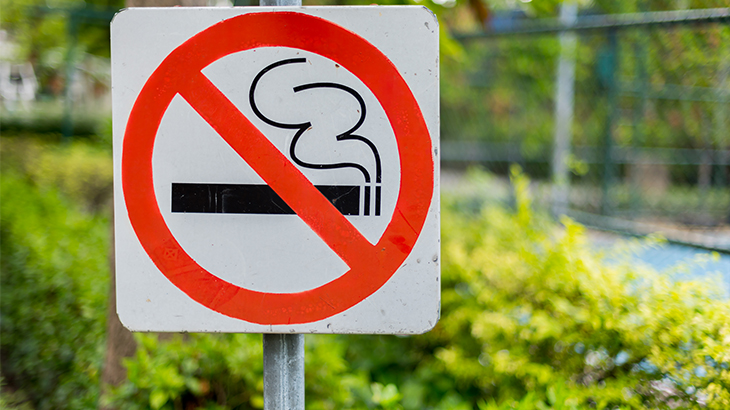 For your health and safety, the hospital is a tobacco-free facility.
Tobacco use is prohibited in all areas owned, leased and/or operated by Rome Health. In addition, smoking is prohibited within 15 feet of entrances or exits to the grounds, in accordance with the New York State Clean Indoor Air Act
Patients admitted to Rome Health are prohibited from using tobacco, tobacco products and devices that contain nicotine, inclusive of electronic cigarettes (e-cigarettes). If medically appropriate, patients may be prescribed nicotine replacement therapy to help reduce withdrawal symptoms during their hospital stay. A physician order must be obtained for any and all nicotine replacement products.