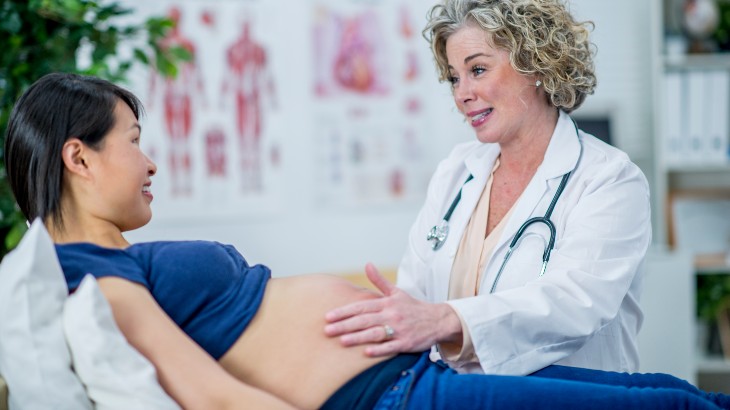 A Healthy Baby Starts with a Healthy Pregnancy
Rome Health's Prenatal Care Services program offers complete pregnancy care to women who may need additional support, as well as access to routine gynecology services.
The staff social worker helps eligible women who are uninsured or underinsured apply for prenatal care coverage as well as helping to coordinate additional services such as WIC, public health nursing, transportation, and childbirth classes.
Services

Services include routine pregnancy check-ups, hospital care during pregnancy and delivery, and full health care for the woman until at least two months after delivery. All prenatal care, except ultrasound and lab work, is provided at our downtown office.

A nutritionist comes to the clinic weekly to ensure that expectant moms are getting the best nutrition possible for themselves and for their baby. Our nurse practitioner and physicians, along with two registered nurses, ensure you get answers to your questions and concerns. We are committed to the best possible care - and can help you make informed choices.

If your pregnancy is high-risk, we have a collaborative practice with a high risk prenatal center in Syracuse.

After the baby, we can help you choose a birth control that is right for you.

The center is located on the Centro bus route.
Come and meet our excellent staff and see why Rome Health is the right place to have your baby!
For more information, contact the
Prenatal Care Services Center
155 W. Dominick St., Rome, NY 13440