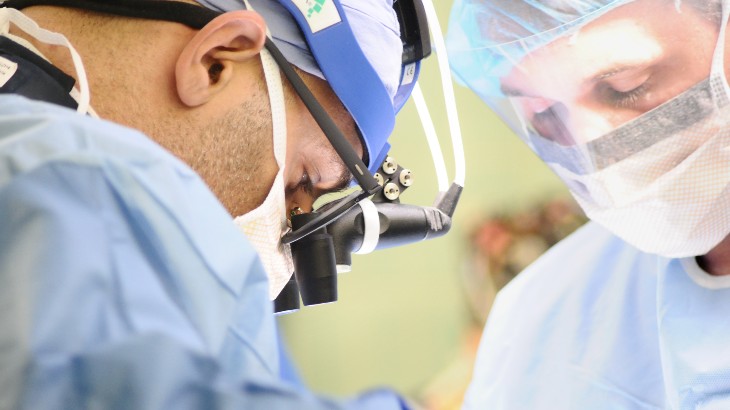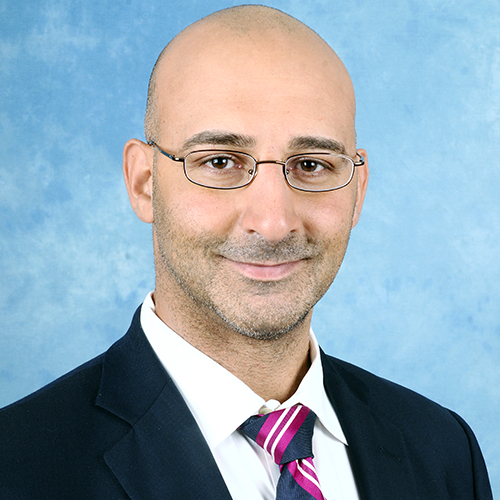 Spine Care
Now Accepting Patients
Dr. Nicholas Qandah, FACOS
Board Certified Neurosurgeon 
107 E. Chestnut St. Rome, NY 13440 • (315) 356-7780
Anyone who suffers from back or neck pain knows that the pain and discomfort can be debilitating and affect every part of life. If you are experiencing pain that doesn't improve with rest and/or that persists past a few weeks, it's time to schedule an appointment with a neurosurgeon who specializes in treating spinal conditions.
Board-certified neurosurgeon Dr. Nicholas Qandah serves as medical director of Neurosciences at Rome Health.  We use minimally-invasive, multidisciplinary methods to effectively treat spine and pain-related disorders. If you are experiencing pain, frustration and limitations to your lifestyle due to spine issues and back pain, relief is possible and the answer may not be surgical.
Our team will explore and explain the options. If surgery is recommended for your back pain, sciatica or other condition, our surgeons will thoroughly review the risks and benefits with you. Our goal is to provide the best possible outcome with the least invasive procedure possible for the shortest recovery time. 
Dr. Qandah, who is board certified in Neurosurgery and Fellowship trained in both Orthopedic and Neurosurgical Spine, has an office in Rome, at Chestnut Commons, 107 E. Chestnut Street, Suite 105.
Fellowship-trained in Complex and Minimally-Invasive Spine Surgery, Dr. Qandah has special interests and expertise in Regenerative and Less Invasive Treatments of the spine to get his patients better and back to enjoying life.
Minimally Invasive Surgeries Available at Rome Health:
Spinal Surgery to treat patients with back and neck pain
Spinal Stenosis
Degenerative Disc Disease
Herniated Discs
Anterior Lumbar Interbody Fusion (ALIF) (Tiger Woods Surgery)
 Dr. Qandah provides his patients with options to relieve pain and restore function. Almost as importantly, he has the unique ability to communicate with patients and their families in order to ease their minds when they are facing what can be a difficult procedure or surgery.
Dr. Qandah earned his medical degree from Midwestern University. After completing Neurosurgical Residency training at Virginia Tech Carilion Clinic, he was awarded the prestigious AO Complex Spine Fellowship in Orthopedics and Neurosurgery at the University of Washington-Harborview in Seattle, Washington.
After serving as the Director of Complex Spine at the Virginia Tech Carilion Clinic and Assistant Professor of Neurosurgery for the residency program, Dr. Qandah returned with his family to his wife's hometown in Central New York, where they are committed to our community and supporting our patients.
Dr. Qandah is accepting new patients and can be reached at the Central New York Brain & Spine Neurosurgery by calling (315) 356-7780.
Central New York Brain and Spine Neurosurgery
107 E. Chestnut St., Rome, NY 13440