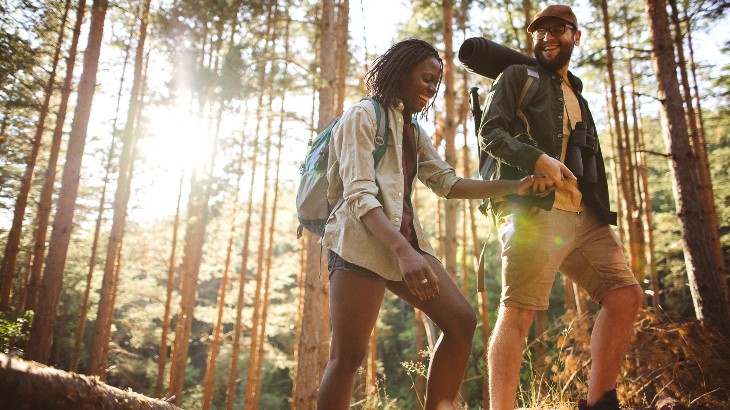 Community Recovery Center
Where substance abuse ends, the path to healing begins.
The abuse of alcohol, prescription medications and illegal drugs remains at epidemic proportions, annually affecting an estimated 22.2 million Americans ages 12 and older, as well as their families and communities. Rome Health's Community Recovery Center (CRC) provides comprehensive support for individuals who want to regain control over their lives.
An In-depth assessment of each individual's unique situation allows for a treatment approach that is person - centered and comprehensive. The program's goal is to help patients achieve recovery, reclaim a sense of self worth, and learn to manage the stresses of an active life without relying on the use of substances.
Professional, Confidential
Outpatient Counseling
The Community Recovery Center provides outpatient and intensive outpatient treatment for adolescents and adults with substance use disorders. Outpatient treatment includes individual and group counseling. In addition, CRC offers significant other services to individuals negatively impacted by another person's substance use disorder. Success is measured by attainment of the goals defined by the patient to meet their specific needs in achieving recovery. Participation in appropriate self-help programs is encouraged.
Family members are encouraged to participate in their loved ones treatment. CRC understands that coping with a loved one's addiction can be challenging. We aim to help loved ones understand important information to help them support their loved ones through the treatment process. Additionally, family members and/or significant others are able to obtain their own individual counselor and engage in services separate for themselves (significant other services). These services are available to any person impacted by the substance use of a loved one, even if your loved one is not in treatment, or attends treatment elsewhere.
CRC is certified by the New York State Office of Alcoholism and Substance Abuse Services. Community Recovery Center coordinates and works with many specialty courts in Oneida County.
Special Programs for Special Needs
Specialized programs have been developed by the Community Recovery Center to meet very specific needs of some segments of the community. These include:
Dual Focus Programs, for those who experience both substance use disorders and mental health disorders
Programs designed specifically for men or for women
Seven Challenges - evidenced based program specifically designed for adolescents
Trauma
Recovery from opiates
Criminal Justice
Medication Assisted Treatment
Medication-assisted treatment is the use of medications, in combination with counseling and behavioral therapies, to provide a "whole patient" approach to the treatment of substance use disorders. For some individuals, medications can be a tool to help break the cycle of addiction. Some of the more common medications offered are:
Suboxone
Naltrexone (Revia)
Campral
Vivitrol
Sublocade
In addition to counseling, the Community Recovery Center also offers patients a comprehensive medical health assessment. Patients are evaluated and, if necessary, assisted with establishing a primary care provider.
Continuing Care Services
Continuing care allows an individual who has successfully completed outpatient services at CRC access to counseling, peer services, medication assisted treatment, and recovery supports following treatment for an indefinite period of time. For some, this may be for only a few months as individuals transition to recovery supports in the community, for others it may be for many years.
How to Get Help
If you are ready to take control of your life, call the Community Recovery Center directly at (315) 334-4701. There is no waiting list and appointments can be made when you call. Referrals are also accepted by community agencies.
Community Recovery Center
264 W. Dominick St. Rome, NY 13440