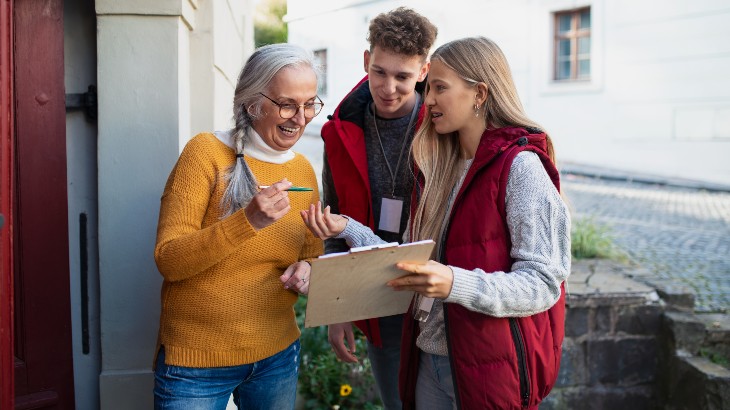 Twig members volunteer at Rome Health and coordinate fund-raisers to help buy equipment for the hospital. Some of the fund-raisers include the annual Tree of Lights, selling poinsettias and managing the hospital gift shop. If you are interested in becoming a member of the Rome Twig organization, please contact Twig President Joan Lomery at (315) 339-4299.
Tree of Lights 2023

This years Tree of Lights Ceremony will take place on Sunday, December 3, 2023. The event will start with the reception honoring the employees's of the Rome Health Women's imaging Center at 6:30 pm in the front lobby facing North James Street. The tree lighting will start at 7pm out in front of the hospital. Representatives from Sovena will light this years Tree of Lights. 
If you would like to donate to this years Tree of Lights please use the following link to make your donation. Donations must be received by noon on Friday, November 16. The cost is $5/ light. 
Click Here to Donate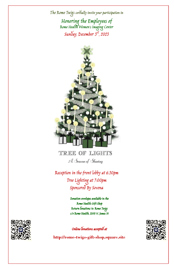 Our History
The Rome Twigs came into being in 1907 when Millicent Hazelton introduced the idea of a "sewing circle" to make items to raise money for the hospital. They also sewed hospital supplies. In its first year, the Twigs were able to give the hospital $77.45 from its first sale held in Mrs. Hazelton's home.
The parent stem of the Rome Twigs was the Oak Twig. Presently, there are 11 other Twig branches that join together in their philanthropic mission.
Today, there isn't a floor in the hospital that has not benefited from the generosity of the Rome Twigs. The Twigs' history of giving totals more than $2.3 million in modern equipment, renovations and community programs.
From its early beginnings in 1907, the Rome Twigs organization has devoted countless hours and tireless energy in unwavering support of the hospital. The Twigs' dedication and commitment has significantly enhanced the hospital's ability to provide quality health care services to Rome and the surrounding area.
We appreciate the volunteers who continue this long tradition of dedicated service in support of the hospital and its mission. We are grateful for their gifts of time and energy. Their continued efforts will help us ensure that this community has a quality, modern facility, capable of meeting the healthcare needs of our patients.