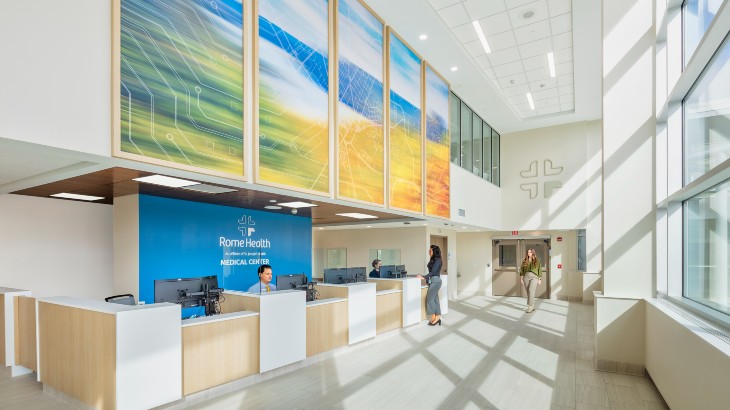 The Best Care Out There
We believe that great healthcare should be within reach of each member of our community. That's why our nationally ranked clinicians and the most-up-to-date medical technology are all easily accessible to you and your family every single day. From managing lifelong illnesses to treating life's bumps and bruises, we're prepared to offer the best care to you and your family, close to home.

We partner with the best out there.
Our extensive healthcare network allows us to partner with institutions and individuals with specialized expertise and to bring you superior care in multiple medical areas.

We tailor your care.
Our community and patient-driven philosophy means that we listen to you as an individual so we can treat you as one. Your care team will listen to your specific needs and will evaluate your condition before developing a comprehensive care plan that is catered to you.

We keep your experience seamless.
We're a health network — not just a hospital, which means that each of our patients has access to a coordinated team of experts working together to provide cohesive and compassionate care.
With technology that rivals major medical centers and a team of skilled professionals, Rome Health delivers compassionate medical care for every stage of life. It's a commitment that has spanned more than 135 years.
We welcome the community's newest residents in our family-centered Maternity Department and help seniors feel at home in our skilled nursing facility. From 24-hour emergency care to routine testing for early detection, quality is our number one priority.
Heralded nationally for our clinical excellence, Rome Health has been recognized for following evidence based practices by such well known organizations as the American Heart Association and the U.S. Department of Health and Human Services.
As a community hospital, our staff feels a deep sense of pride and commitment to those who place their trust in our care. Our patients are our friends, family and neighbors. For you, we deliver nothing less than our best.
Rome Health is an affiliate of St. Joseph's Health and an affiliated clinical site of New York Medical College.
Compassionate, Convenient, Consistent, Care.